24kt Gold Plated Natural Rose

24kt Gold Plated Natural Poe Leaf

24kt Gold Plated Natural Cornish

24kt Gold Plated Natural Orchid

24kt Semi Gold Plated Rose

24kt Gold Dipped Natural Shell
key rings


24kt Gold Dipped Natural Walnut

24kt Gold Dipped Natural
Shell Pendant

Silver Dipped Natural Items

Silver Plated Natural Rose

999 Silver Dipped Natural Leaf
Tray


999 Silver Dipped Natural Leaf
Tray with Potpourri

Copper Dipped Natural Items

Copper Plated Natural Rose
Natural Handmade Soap


Hand made Natural
Orchid Soap

Handmade Natural Rose Soap
Promotional Offer

24kt Gold Plated Natural Bud


24kt Gold Plated Natural Rose

24/7 Customer Care
Online Chat
naturalflora@hotmail.com
Talk to us


naturalflora2002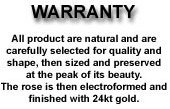 Call us now
0091-9891348720
We accept all major credit cards like VISA, MASTER CARD, AMERICAN EXPRESS, DINERS CLUB, CITIBANK E-CARDS, JCB CARDS. Our Payment Gateway is secured through VeriSign 128 bit Secure Sockets Layer protocol (SSL) .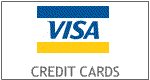 100% Pure Jasmine Essential Oil
------------------------------------------------------

Natural Flora provides the best quality, best price and quick deliveries of all types of essential oils....
Instant quotes and fast order fulfillment
------------------------------------------------------
100% Pure Jasmine Essential Oil
Buy 100% Pure Jasmine oil online @ http://www.naturalflora.com Our Jasmine oil is aromatherapy quality essential oil distilled once and only once

for maximum therapeutic benefit.

Our pure Jasmine oil is 100% undiluted, additive free & pesticide free, therapeutic essential oil of Jasminum Grandiflorum. (NO CARRIER OILS have been added to this Jasmine essential oil) .

Product Code

:

#ES202

Ml

: 10 Ml




For Bulk Prices contact us.
---
Oil properties

Jasmine essential oil has a sweet, exotic and rich floral smell and the oil is deep orange-brown in color. The species Jasminum grandiflorum (a.k.a. royal jasmine, Spanish or Catalonian jasmine or jati) is also used for essential oil extraction, but our 20% blend is made from Jasminum officinale.

Origin of jasmine oil
Jasmine is an evergreen fragile climbing shrub that can grow up to 10 meters (33 feet) high. It has dark green leaves and small white star-shaped flowers, which are picked at night when the aroma is most intense. An experienced picker can pick 10,000-15,000 blossoms per day.

Originally from China and Northern India

The name Jasmine is derived from the Persia 'yasmin'. The Chinese, Arabians and Indians used Jasmine medicinally, as an aphrodisiac and for ceremonial purposes.

Extraction

In manufacturing, Jasmine oil is produced as a 'concrete' by solvent extraction, and an absolute is obtained from the concrete by separation with alcohol, and an essential oil is produced off the absolute by steam distillation. 1,000 lbs of flowers yield approximately one pound of liquid concrete, which yields 0.2% aromatic molecules.

Chemical composition

The main chemical components of Jasmine oil are: Benzyl, Nerol, Terpineol, Linalyl acetate, Methyl anthranilate, Jasmone and Farnesol.

Precautions

Jasmine oil is non-toxic, non-irritant and generally non-sensitizing, although some people do have an allergic reaction to the oil. As Jasmine oil is used to ease labor as well as an emmenagogue, it should not be used during pregnancy. It can impede concentration, so should be used with care.

Therapeutic properties

The therapeutic properties of Jasmine oil include: anti-depressant, aphrodisiac, anti-spasmodic, antiseptic, stimulant and emollient.

Uses

It is a valuable remedy in cases of severe depression. Normally used with Aroma Oil Burner also known as Oil diffuser. It also soothes the nerves and produces a feeling of confidence, optimism and euphoria. It revitalizes and restores energy. Jasmine oil facilitates delivery in childbirth: it hastens the birth by strengthening the contractions and at the same time relieves the pain. It is effective in post-natal depression and promotes the flow of breast milk. Because of its soothing and calming nature, Jasmine oil helps with sexual problems such as impotence, premature ejaculation and frigidity. In the respiratory system it also soothes irritating coughs and helps with hoarseness and laryngitis. It helps with muscle pain, sprains, and stiff limbs. Jasmine tones dry, greasy, irritated and sensitive skin, increases elasticity and is often used to assist with stretch marks and scarring.



* Price Per unit. Freight not included.